Looking to create a neater home by concealing the pipes and wires leading to your lights and taps? One common method practiced by most condominium and new HDB flats is to use false ceiling or plaster ceiling to cover them up.
As you can from the photo below a false ceiling in your bath room will cover up all the messy pipe work as well as electrical wiring in the bathroom giving it a neat and spacious feel.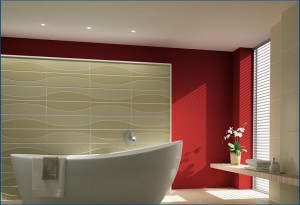 The spacious feel a false ceiling can give to your home is one of the main reasons false ceiling and L box are gaining popularity in Singapore.
With the size of flats getting smaller and a increase in demand for a better and comfortable home after a long day at work, the white of a false ceiling helps home owner to achieve both design and functionality.
To find out more about our false ceiling installation or repair of false ceiling, give us a call at 6487 8053 or 9100 6064.